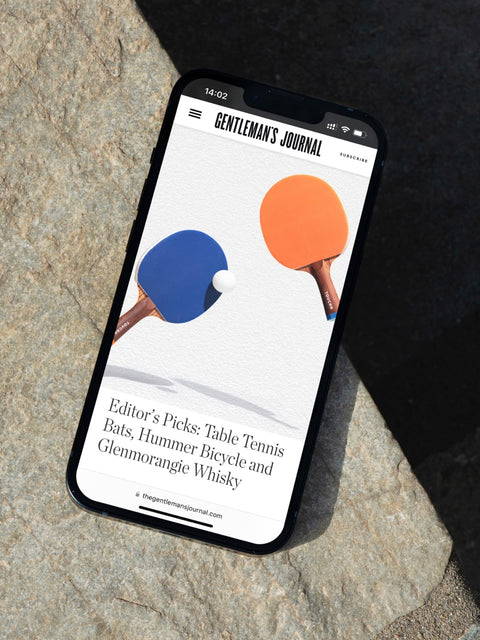 In the news: Gentleman's Journal Editor's Picks – November 2022
According to their website, the Gentleman's Journal is a leading men's luxury lifestyle publication, with a focus on style, travel, cars, watches, business and property.

And, as of the other day, sustainably-made, thoughtfully-designed table tennis bats – when our signature Orange Bat and Blue Bat were the Editor's pick of the week. You can read the full feature here.
Thanks for having us, Gents!