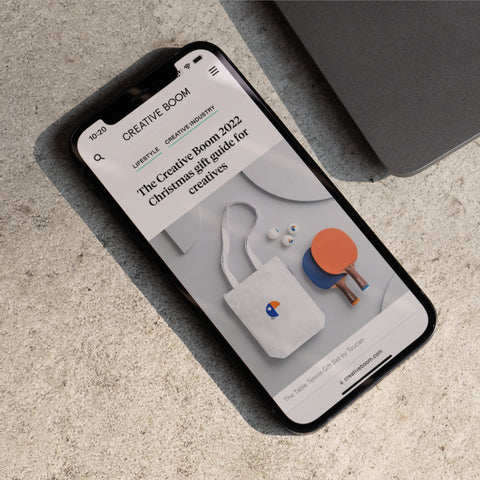 In the news: the Creative Boom gift guide 2022
Wikipedia will tell you that Creative Boom is an art, design and visual culture magazine and website.

It doesn't mention the fact that it also has an excellent eye for thoughtfully-designed, sustainably-made table tennis equipment. Well, not yet, anyway.
Still, we were thrilled to see our Gift Set featured in their 2022 Christmas gift guide for creatives. You can read all about it here. Thanks for having us, Creative Boom.