We make really nice table tennis things.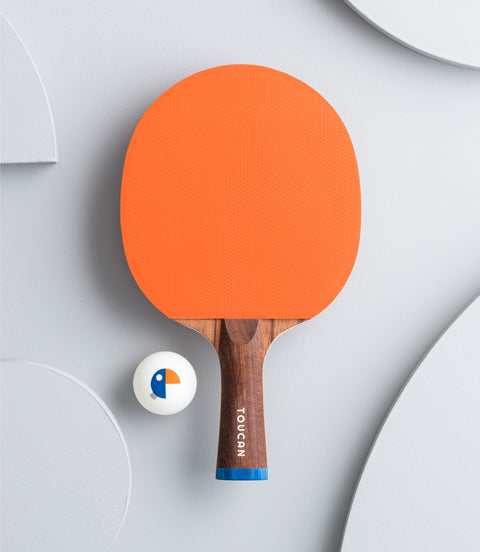 When we launched, the idea was simple.
We wanted to reimagine table tennis through beautiful design, environmentally friendly materials, sustainable manufacturing practices.
And lots of orange.
Our range of table tennis bats, balls and apparel is now live, and we can't wait to see it in action on table tennis tables across the world.
Beautiful design means sustainable design.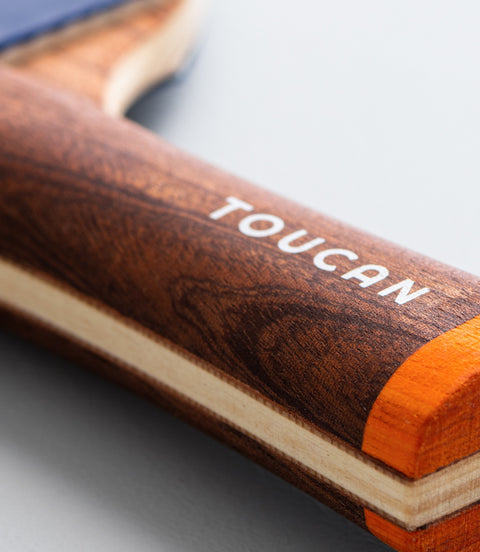 We don't just want to make table tennis bats, balls and apparel which look beautiful.
We want to make equipment which respects and celebrates our environment and our planet.
And we want to show the table tennis industry that it can be done – because not a single one of the established 'Big Ping Pong' brand has made any sort of commitment to sustainability.
That means making deliberate choices about the materials we use, the suppliers we work with, and the way we design our products.
Bats, balls and apparel, inspired by Berlin.
There's nowhere quite like Berlin.

But it's not just about the arts, design, politics, music, history and culture.

It's also home to one of the world's most thriving street table tennis scenes, with thousands of sites in the city to play ping pong for free, all year round.
And that's why, since day one, Berlin has been the inspiration for what we do.