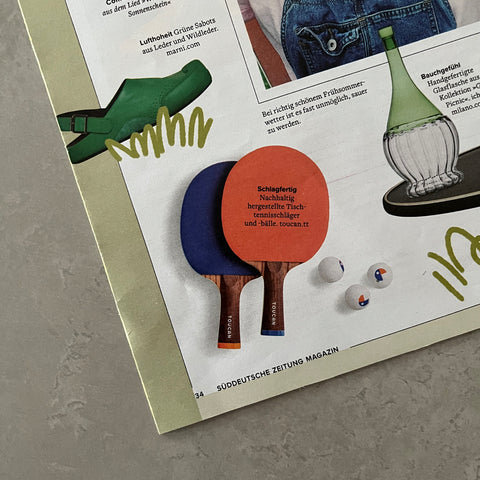 In the news: Süddeutsche Zeitung
Wikipedia will tell you that the Süddeutsche Zeitung is a) pronounced ˈzyːtˌdɔʏtʃə tsaɪtʊŋ b) one of the largest daily newspapers in Germany and c) described as centre-left, liberal, social-liberal, progressive-liberal, and social-democrat in tone.

Wikipedia doesn't tell you that the editorial team at its weekly magazine also have an outstanding eye for thoughtfully-designed, sustainably-made table tennis equipment.

Well, not yet, anyway.
Still, we were delighted to see our table tennis things feature in their recent round-up of sustainably made things for the summer season 😎